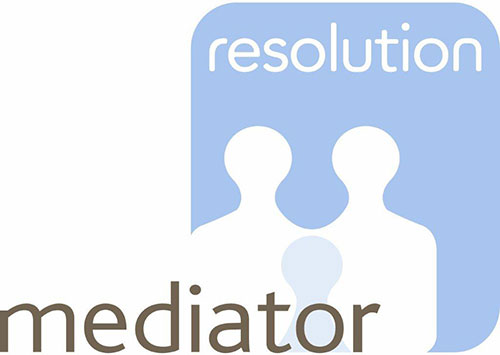 Published in the DBSA Parchment Winter 2009
by Jennifer O'Brien
Couples affected by relationship breakdown will welcome a significant recent development in Family Law services in Ireland. A number of experienced Irish Family Lawyers, through the Dublin Solicitors Bar Association, have been trained specifically as Family Lawyer Mediators by Resolution, the UK Family Lawyers' Association. This training is recognised by the Mediators Institute of Ireland and was delivered in 2009 to a group of over 30 Irish Family Lawyers.
Family Lawyer Mediators now offer a mediation service (working as neutral and impartial facilitators), which is uniquely informed by their extensive experience as family lawyers and their understanding of the legal process. Family Lawyer Mediation includes the following:
A process which helps couples talk things through when they have decided to separate or divorce.
Using experienced Family Lawyer Mediators who understand the law as well as having mediation skills.
It reduces tension and hostility and helps couples make informed decisions about their future enabling them to focus on what really matters, which is particularly important where children are involved.
Impartial assistance helping couples reach practical solutions.
Comprehensive and detailed documentation to ensure agreements address all possible issues which can arise in situations of family breakdown.
A thorough financial disclosure process.
A carefully structured process which offers legal information and provides for input by clients solicitors at appropriate junctures.
The process can be flexibly adapted to allow for input by other neutral experts such as child psychologists and accountants, as appropriate.
A cost efficient alternative to traditional family litigation.
The DSBA is confident that the addition of this service has significant potential to improve the prospects of more conciliatory resolution for a greater number of family law clients.
The DSBA expect to run further training courses for interested practitioners in May/June 2010 and again in September 2010. The mediation course itself comprises of six intensive days of training and offers a great opportunity to enhance negotiation and communications skills for those practising in Family Law.
For further information on the 2010 courses or to receive a copy of the leaflet "Helping couples reach agreement – how mediation works when families split" are available from the DSBA on 01 – 476 3824 or info@dsba.ie.
Jennifer O'Brien is a partner in Mason Hayes + Curran and is the Chairperson of the DSBA's Family Law Committee.